An exclusive ecological wine estate in mallorca
If you are looking for an exclusive ecological private estate on Mallorca, look no further. At the 30 hectare Can Gelat estate you will find two spacious villas for 10 persons, each of the highest standards. Luxuriously decorated with unique hand-picked items, works of art from around the world and a style that mixes Italian design with Mediterranean charm. The villas can be rented separately or together and can be booked with full service. Our private chef is famous for his delicious dishes and cooking with a smile. Can Gelat Baix and Dalt provide the perfect location with great luxury and offer maximum of privacy.
Services
Private chef during your stay
Our chef offers several attractive menus from which you can choose, or request one of your favorite dishes. Cooking is always done with fresh and beautiful local products.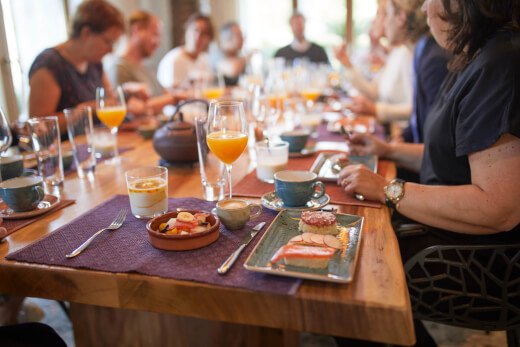 Taste Mallorca
Enjoy between meals, the ecological estate of 30 hectares
During this exclusive Special, a Michelin star chef will provide an unforgettable experience. Pleasure and quality are paramount.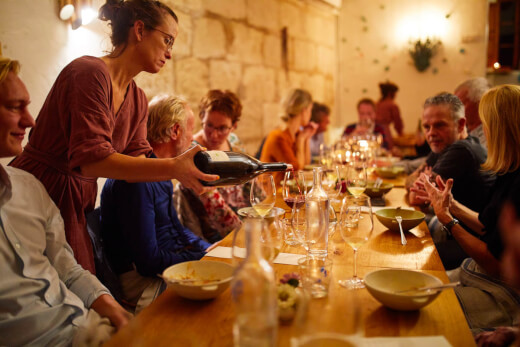 Ecological wine estate
When driving through the beautiful countryside of Mallorca you will find the 30 hectare estate as an oasis of peace and privacy. Here we grow our vines and make wines with passion and respect.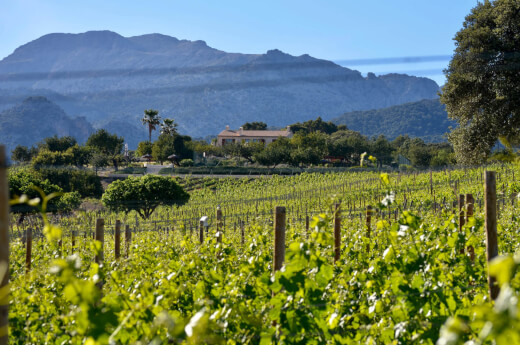 Location:
For the perfect holiday
Located between the picturesque towns of Selva and Moscari, you will be overwhelmed by the sweeping sea views towards the Alcudia Bay and the Tramuntana mountains. Beaches, hiking trails and cycling routes, are all within easy reach. Palma and the airport are just 30 minutes away. Join us for your perfect holiday or retreat. Once you get here, you never want to leave!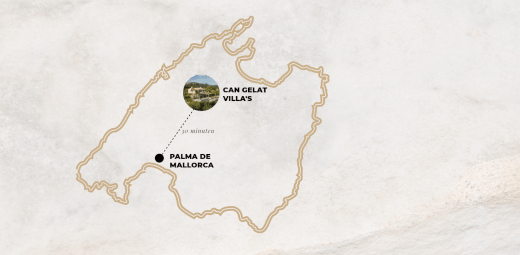 Wow! What a stunning villa and place.

Wow! What a stunning villa and place. Perfect location for a fun and relaxing family holiday. Lots of happy memories made here. Many thanks. This villa exceeds expectations - perfect for a family holiday. Wonderful happy memories of Can Gelat Dalt! An amazing week here - many thanks to Maurik and Joeke for their help! We have had a blast in the beautiful villa and have fallen in love with Mallorca; Hasta Luego!
What a great place to stay

What a great place to stay and thank you dearly for making your home ours for this fabulous week! We have lived and taken care of your house as it was our own. Maurik, thank you for making us feel like a royal family!
Thanks for making your home ours for a week

Thanks for making your home ours for a week for a wonderful week of family time! You have catered so well for everything here in beautiful surroundings!

Maurik did a wonderful job of making us welcome and we will go home happy after enjoying our holiday here to the max!