Inspiring Business Retreat!
A special place situated in beautiful surroundings with stunning mountain and sea views? Experience the uniqueness of holding meetings at one of the two luxury villas at Can Gelat in Mallorca.
THE STYLE AND CLASS OF THE VILLAS PROVIDE IDEAL CONDITIONS
Organise a meeting or follow a training in one of the rooms or at one of the various shaded terraces, always with great views. You can have breaks by the pool, in the barbecue house or at one of the many other beautiful seating areas in or outside. Take a stroll around the 20-hectare estate, filled with olive and almond trees, Mediterranean gardens and vineyards. Enjoy a dip in the pool, compete at the private tennis court, or play a relaxing game of billiards.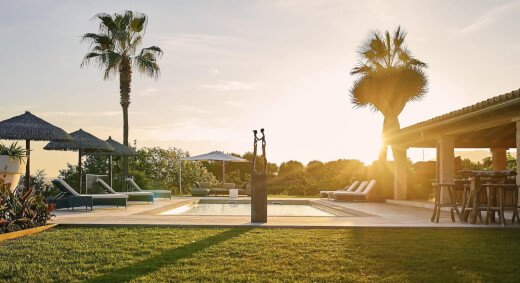 ACTIVITY AND SPECIALS
After a busy day of meetings, you can relax in the villa or choose from one of the many activities: tennis, golf, sailing, yoga, massage, hiking or wine tasting. Or you could explore Palma with a city guide, who will unveil the hidden secrets of the historic Old Town. We'll arrange it all for you with great pleasure!
Catering
We are happy to provide during the retreat with exclusive or partial catering for breakfast, lunch and dinner.  And a well-stocked fridge on arrival.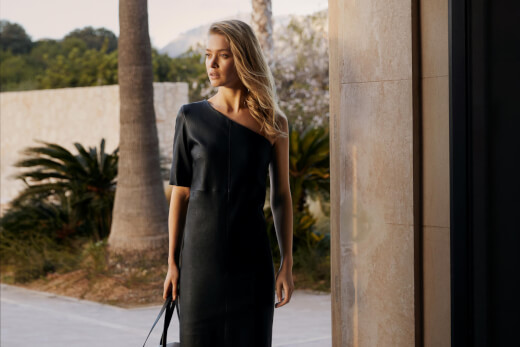 Another amazing stay in the Dutch territories

Another amazing stay in the Dutch territories. We love this place, it's peaceful, classy and yet it's a wonderful playground, and not to forget amazing food and service. We will be back!
"One of our best vacations ever!

Unbelievable views, great garden, most stylish house, fantastic art and also best weather. Nothing to ask more. But then Maurik added his Chef Service! So, top cuisine came even on top. This was heaven!

We will be back and cannot wait until then. Dank u wel. Thanks so much."
What a great place to stay

What a great place to stay and thank you dearly for making your home ours for this fabulous week! We have lived and taken care of your house as it was our own. Maurik, thank you for making us feel like a royal family!